Project kick-off meeting in sarajevo
The kick-off meeting of the GEOWEB project took place on 7-12 March 2016 at University of Sarajevo, Bosnia and Herzegovina. All project partners have sent representatives to the kick-off meeting.
The meeting started with the project opening ceremony, which was attended by GEOWEB partner representatives and also by Professor Faruk Mekić, vice-rector of UNSA, Mr Suad Muhibić, Ms Nena Marković from National Erasmus+ Office in Bosnia & Herzegovina, as well as Mr Nedžad Pašalić from the Federal Administration for Geodetic and Property Affair of Bosnia and Herzegovina, and Mr Dragan Obradović from Administration for Geodetic and Property Affairs of Republic Srpska.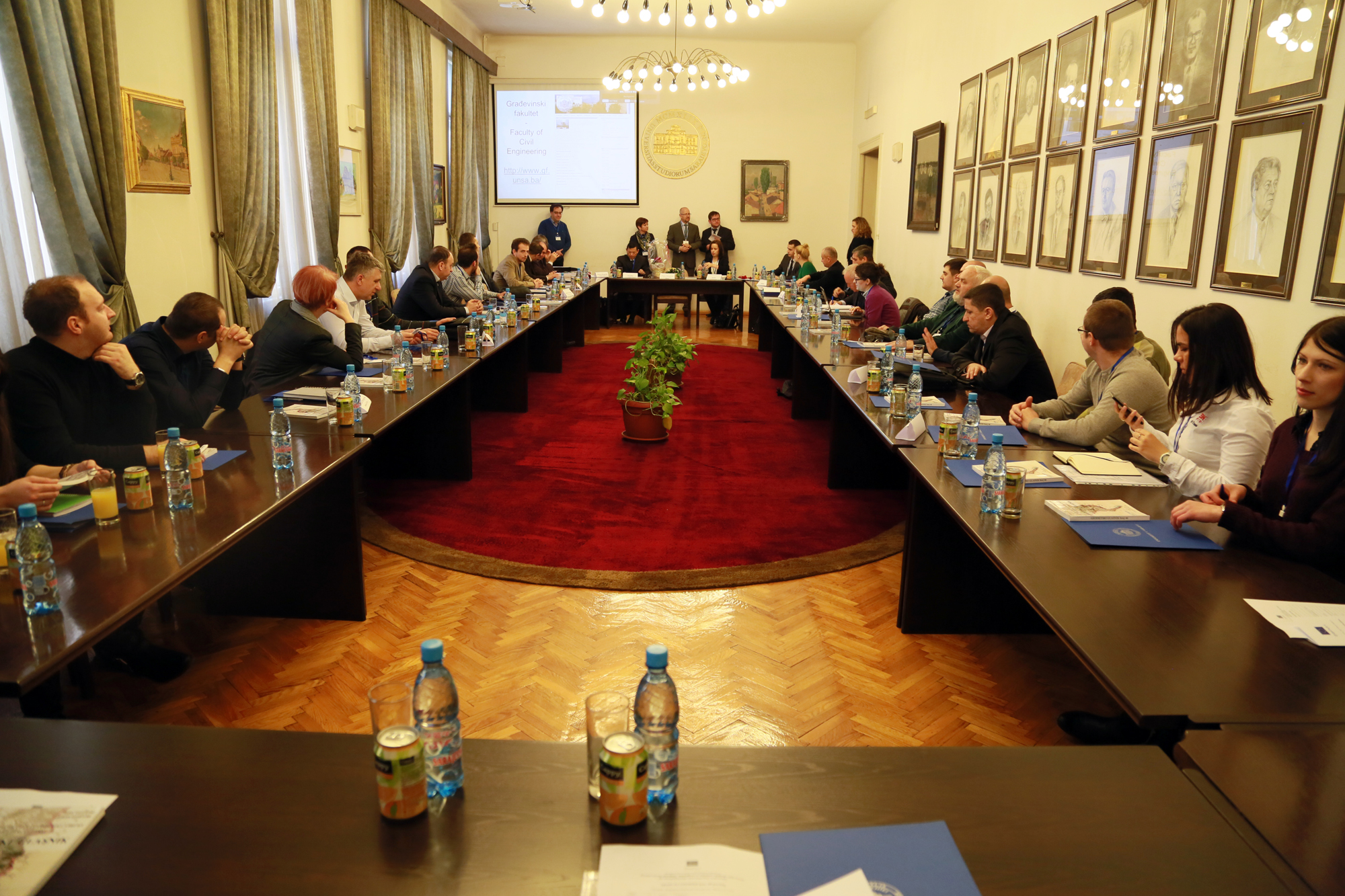 After the opening ceremony, the kick-off meeting had the following main activities:
Presentation of GEOWEB project partner organizations

Review of the whole project design by Huaan Fan, Project coordinator

Project meeting on the first-year project activities

Project meeting on on financial management and reporting

Visit to GEOWEB partner, University of Mostar (UNMO)
Details of the discussions and decisions made at the project meetings are documented in the meeting minutes which have been sent to all participants on March 21, 2016.
---
Last updated 2017-10-18.