Project kick-off in Yerevan
The InnoCENS project kick-off meeting took place on 18-21 December 2016 at National University of Architecture and Construction of Armenia (NUACA). All project partners have sent representatives to the kick-off meeting.
The kick-off meeting started with the project opening ceremony, which was attended by Mr Gagik Galstyan, rector of NUACA, Vice-rector Professor Varges Yedoyan, Ms Lana Karlova from National Erasmus+ Office in Armenia and InnoCENS partner representatives. Meeting agenda and list of participants can be downoaded.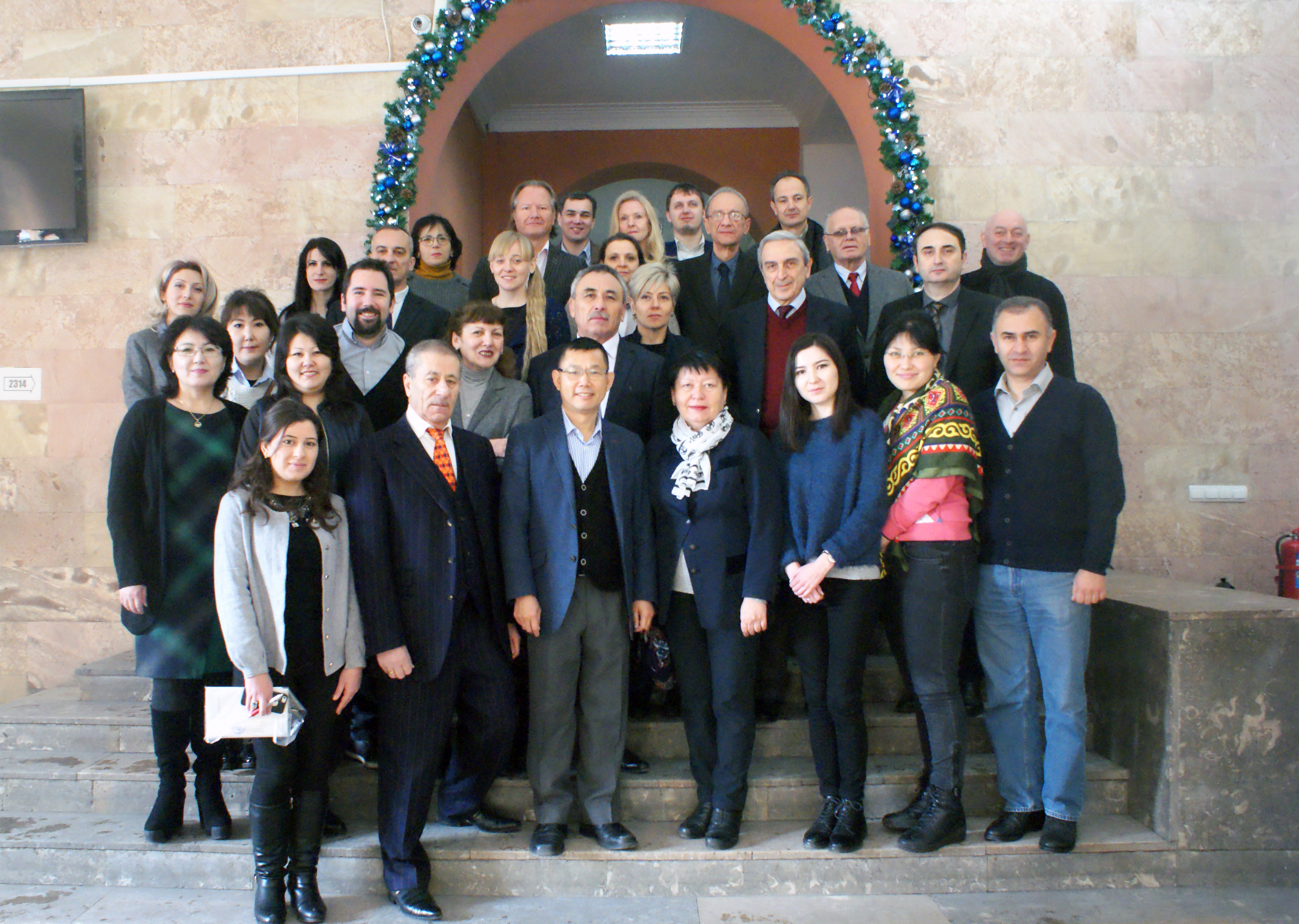 After the opening ceremony, the kick-off meeting had the following main activities:
Review of the whole project design by Huaan Fan, Project coordinator

Review of main work packages (WP2, WP3/4, WP5) by key project members

Planning of project activities in 2017

Meeting on financial management and reporting

Meeting on project management at parnter countries

Visit to laboratories at InnoCENS partner universities, NPUA and NUACA
Details of the discussions and decisions made at the project meetings are documented in the meeting minutes which has be sent to all participants in January 2017.
Some meeting documents are listed below and can be downloaded:
---
Last updated 2017-01-09.